We're all looking for that 'perfect' tripod, you know the one that is so light we can carry it all day without noticing, so small it fits in/on our camera bag, yet so strong that it can resist a gale force wind and so versatile that it can shoot at ground level or 10 feet high - good, so I'm not alone! However, we all realise that it's just not possible, something will need to be compromised. For some people they choose to cope with the heavier weight which often adds stability, and for others they're willing to sacrifice a little rigidity in search of something much lighter.
This Manfrotto BeFree Advanced Aluminium Tripod is squarely aimed at the second group of people, perhaps even for those of you who are using new lightweight mirrorless cameras from Sony, Fuji or even Canon (M Series).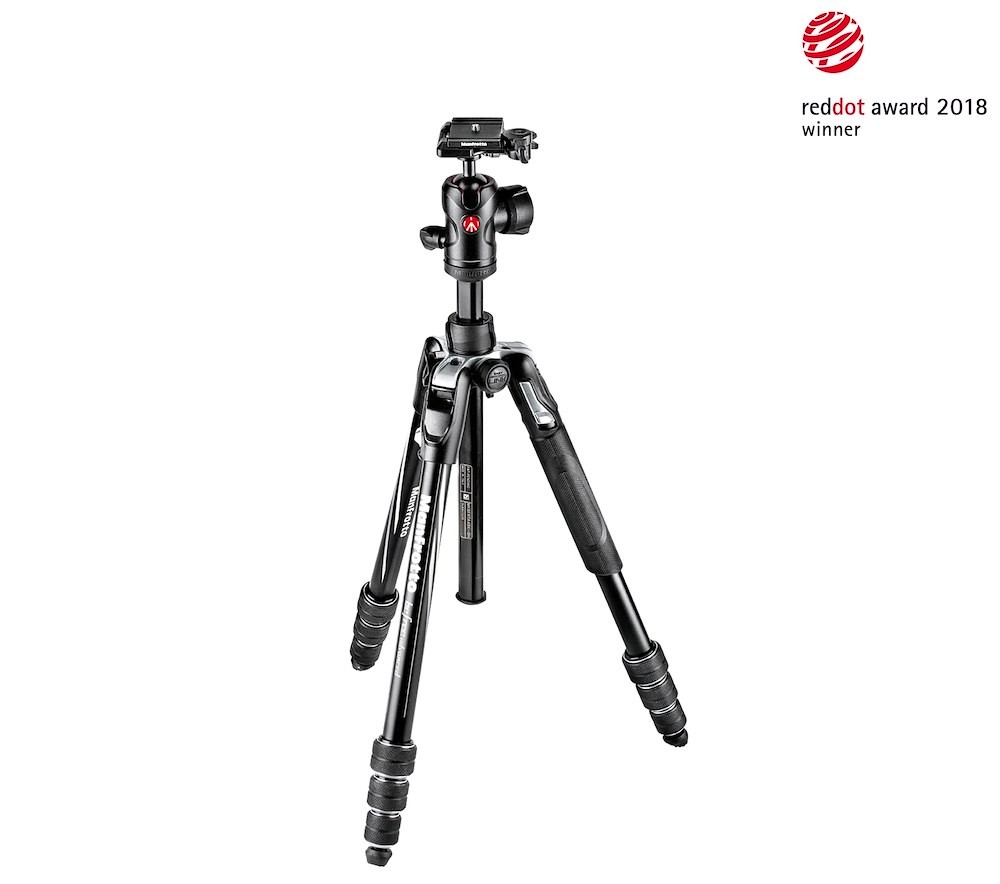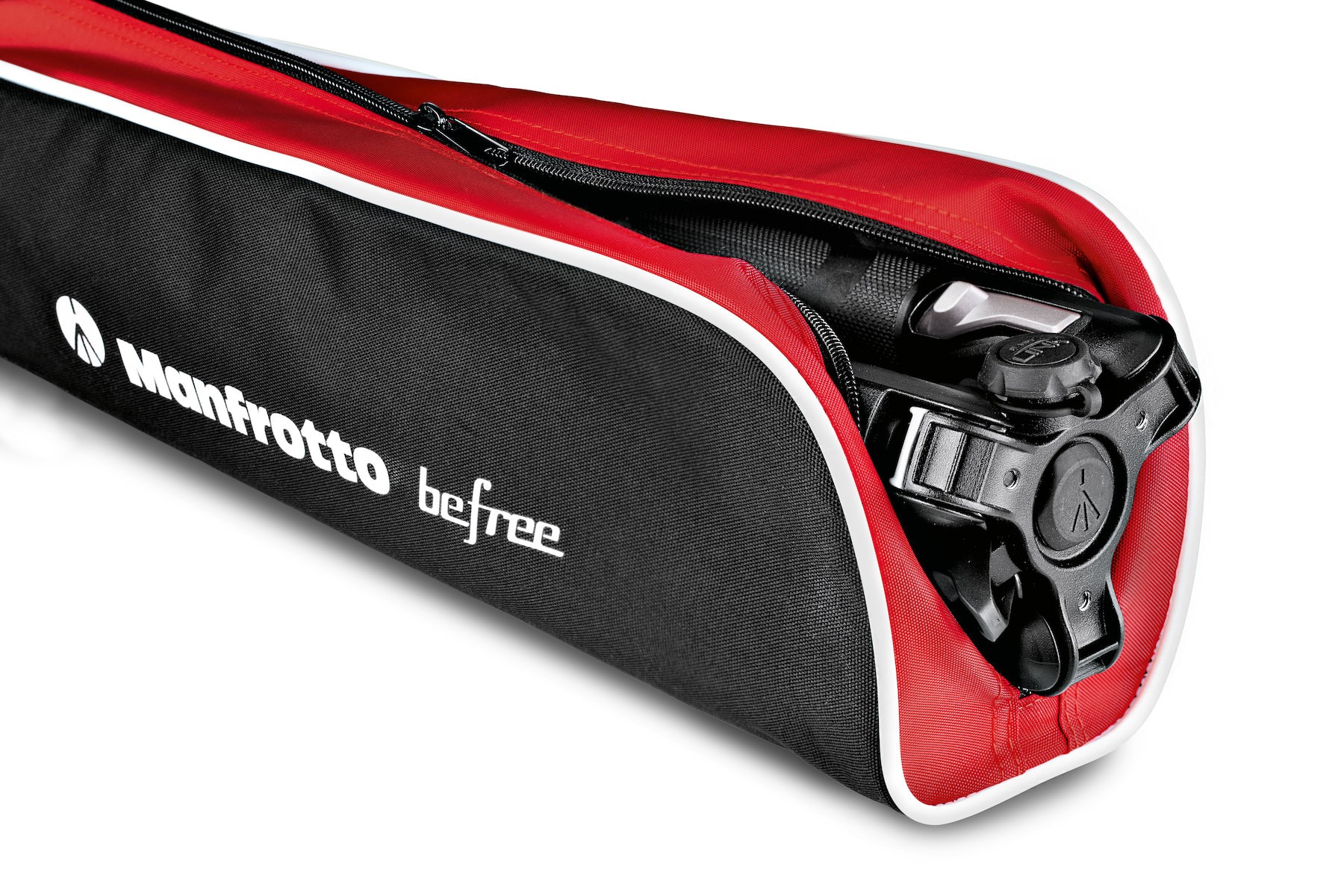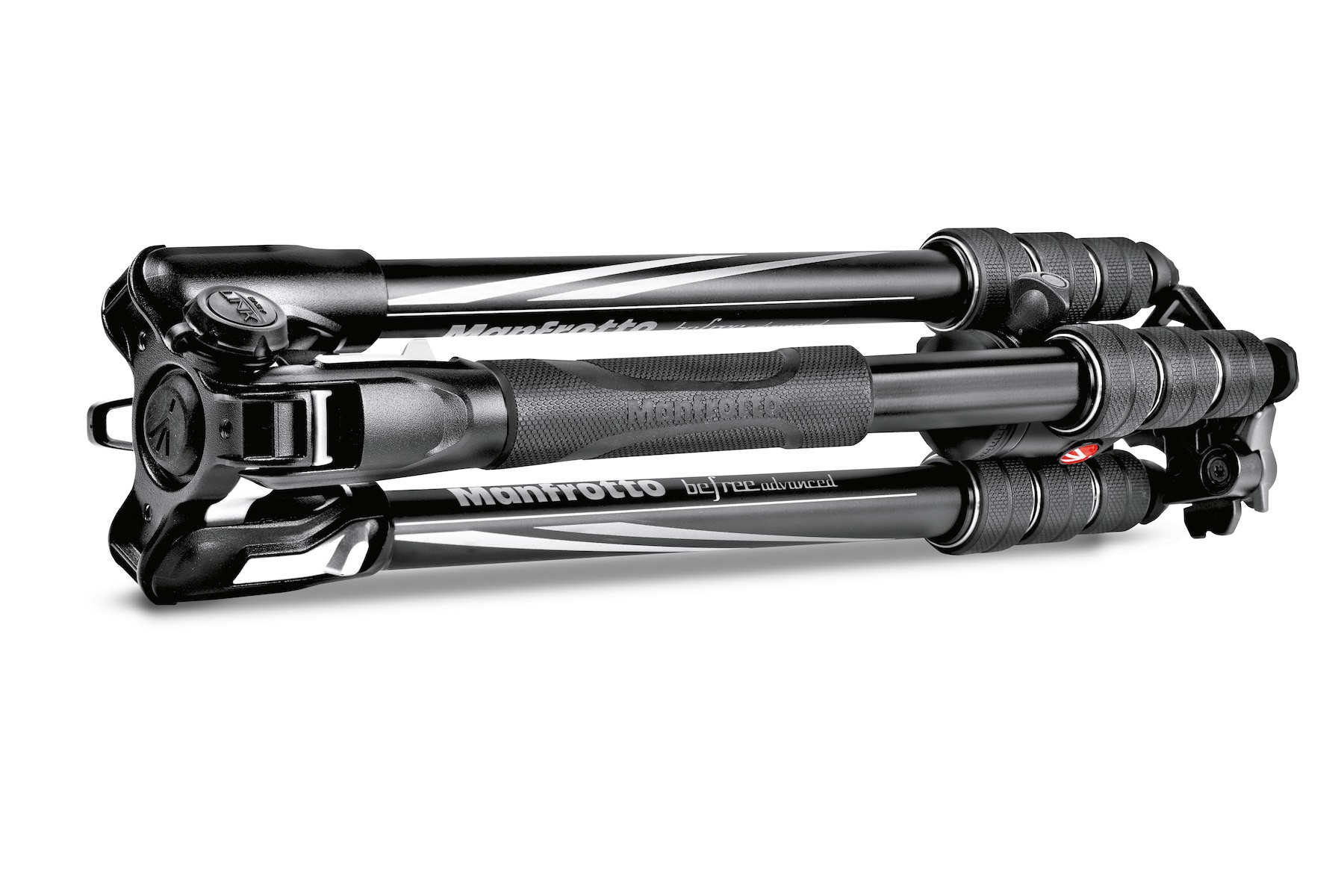 Tech Specs:
Maximum height: 150cm
Maximum height (column down): 127cm
Minimum height: 40cm
Closed length: 40cm
Weight:1.49kg
Maximum payload: 8kg
Material: Aluminium
Top attachment: RC2
Legs: Twist (Although the snap-lock option is available)
Price: £144 (*As of July 2018 - WexPhotoVideo.com)
On Location:
I've had chance to take this kit (includes head and bag) out on two separate occasions; in Snowdonia at the back end of last year, and to the Dolomites this June. Why not check out the video below for a quick look from the Snowdonia trip.
TRIP 1 - SNOWDONIA
During the Snowdonia trip I was using a Canon 6D with 24-105mm f/4L and 70-200mm f/2.8L. The tripod was up to the job although I'm not sure how often I'd want to use it with the 70-200, and arguably I was stretching the capabilities of something that is really designed for lighter gear. What I can say is that when faced with a 5am hike up part of Snowdonia I was extremely glad of the lightweight design (1.5kg with head) which over the course of a long day is far more comfortable than something weighing 2kg or more. It might not sound like much but 2.25kg would be a 50% increase in weight from 1.5kg.
As someone of 6ft+ in height my initial concern was that to get a conventional DSLR up to my eye level I would have to extend the centre column up to full height. Conventional wisdom tells you never to raise the centre column, it does make the tripod a little less stable overall but unless you're in high winds or have moving water underneath your feet I don't find it to be much of an issue. Simply use your self timer or remote release cable/button and your mirror lock-up (if using a DSLR) and I'm pretty certain you won't have an issue.
I took the image above in the video (just when the rain is hammering me!), this was shot with the centre column extended so it could be closer to my eye level. I've mentioned my minor concerns above on this point yet it got the shot and again I was super grateful for the lightweight nature of the tripod whilst lugging all my gear upto the shooting location!
On this Snowdonia trip we also visited some waterfalls where it was a great opportunity to test the tripod on a long exposure. Using a slower shutter speed demands a tripod and it's these sorts of occassions that would otherwise be a missed opportunity if you were travelling without a tripod due to weight concerns.
Here I used the big heavy 70-200mm and it was fine to stay secured for a 15 second exposure on the tripod. There was no wobble and as such the image was nice and sharp. On a separate note this image was one that we discussed in our Kase Filter trial which you may want to read if you haven't already.
TRIP 2 - DOLOMITES
So you're probably picking up the theme here, when there are mountains and lots of walking I go to the BeFree! On this occasion I was also using a lighter weight Camera set-up; the Canon M5 + 18-150mm lens primarily. I've used this on/off for a few months now, often for when I'm really heading out to walk/hike and think about image making as a secondary affair, and/or if I know I've got a limitation on weight for travel purposes.
Although the weather can be pretty variable in the Dolomites I didn't find much wind on this trip and as such using the BeFree Advanced with the lightweight Canon M5 mirrorless camera was a real treat. Both set-ups are super light and when you're covering 15+ miles a day walking over a few thousand feet of elevation it becomes a major plus point. There were occasions where I had to extend the centre column again - this often happens on terrain with a gradient if you are looking back down for example. The tilting screen of the M5 does allow me to keep it lower but the stability never felt like an issue.
Here I was shooting at a fairly narrow aperture (f14) to get some front to back focus (don't worry I don't always stick to the rules I promise!) so although it was the middle of the day I wanted the tripod just to be sure I could get it nice and sharp throughout.
The temperature was just under 30C degrees and after a fairly long walk UP to this location I was again very glad of the lightweight nature of the tripod - I know I'm banging on about that but it really is THE biggest plus point for me and if you're using a lightweight camera set-up it really is a great little tripod.
This little chap fitted neatly into my suitcase without taking up much room at all. Also it's small enough to slip into a medium sized camera bag, I even had it hooked onto my lightweight side shoulder bag as I walked meaning I could have both hands free if necessary.
SUMMARY
Let's get straight to the point...If you've got a big DSLR (Nikon D810, Canon 5D MKIV etc) with a wide variety of lenses, some over 200mm then this tripod is not for you. More to the point, it's not designed for you!! However, if you shoot with a lightweight mirrorless set-up, or indeed a DSLR with perhaps lenses up to 100mm and you want something super-lightweight that is actually very well put together (Italian made, not Chinese!) then this BeFree Advanced Aluminium Tripod might just be what you need. It's a bargain at under £150 and it comes with a little shoulder bag and a decent ball head that is more than capable of performing to a good standard. I can't emphasise how much better this will make your life if you're currently tired from heaving around a big heavy tripod. After all you're not going to be very productive or aesthetically creative if you're huffing and puffing from lugging the tripod around all day - I genuinely believe this!
Also, and this is something that's often overlooked - using a tripod is a great way to slow down your process and concentrate on fine tuning your compositions. Just taking the time to carefully check your composition and make those minor last moment adjustments of angle, border patrol, whatever it may be. It's true that these days our cameras have much better low-light capabilities so shooting at higher ISO's is not a major problem and it can be tempting, BUT you will find that if you can stick to low ISO's you will generally get a cleaner image (if that's the aesthetic you're aiming at) and having the tripod will allow you to get the ISO down and not worry about shutter speeds.
In addition to taking the time to compose carefully, I've heard some people saying recently not to worry about ND Grads now because the dynamic range is so wide that you can pull it all back later in post. I personally prefer to take the time to use filtration and balance the light and composition at the time of capture. I find that if you can set-up your gear on a tripod it makes adding filters and fine tuning so much easier rather than wrestling with putting them on hand-held.
All in all, this is an excellent little travel tripod that can cope with most things, if you're using it with the right gear. If you're looking for something a little bit stronger but still lightweight then I'd suggest checking out the Gitzo Traveler Series 1 Tripod Kit we reviewed previously.
Sam
>>> Thanks to WEX Photo Video and Manfrotto for lending me this tripod to try out. There is no commercial reward for us here at The Togcast on any of our gear reviews, we simply do it to help all of you get to know some gear a little better and provide some extra content. And yes, we have to send all the gear back! <<<